A vintage shutter lends itself to organization. You can use this in multiple ways - hang jewelry, receipts, coupons, notes, car keys - the list goes on!
The perfect combination of your favorite things! The book adds old-school charm to trendy succulents. The top pages are coated with a silicone spray to protect them from water.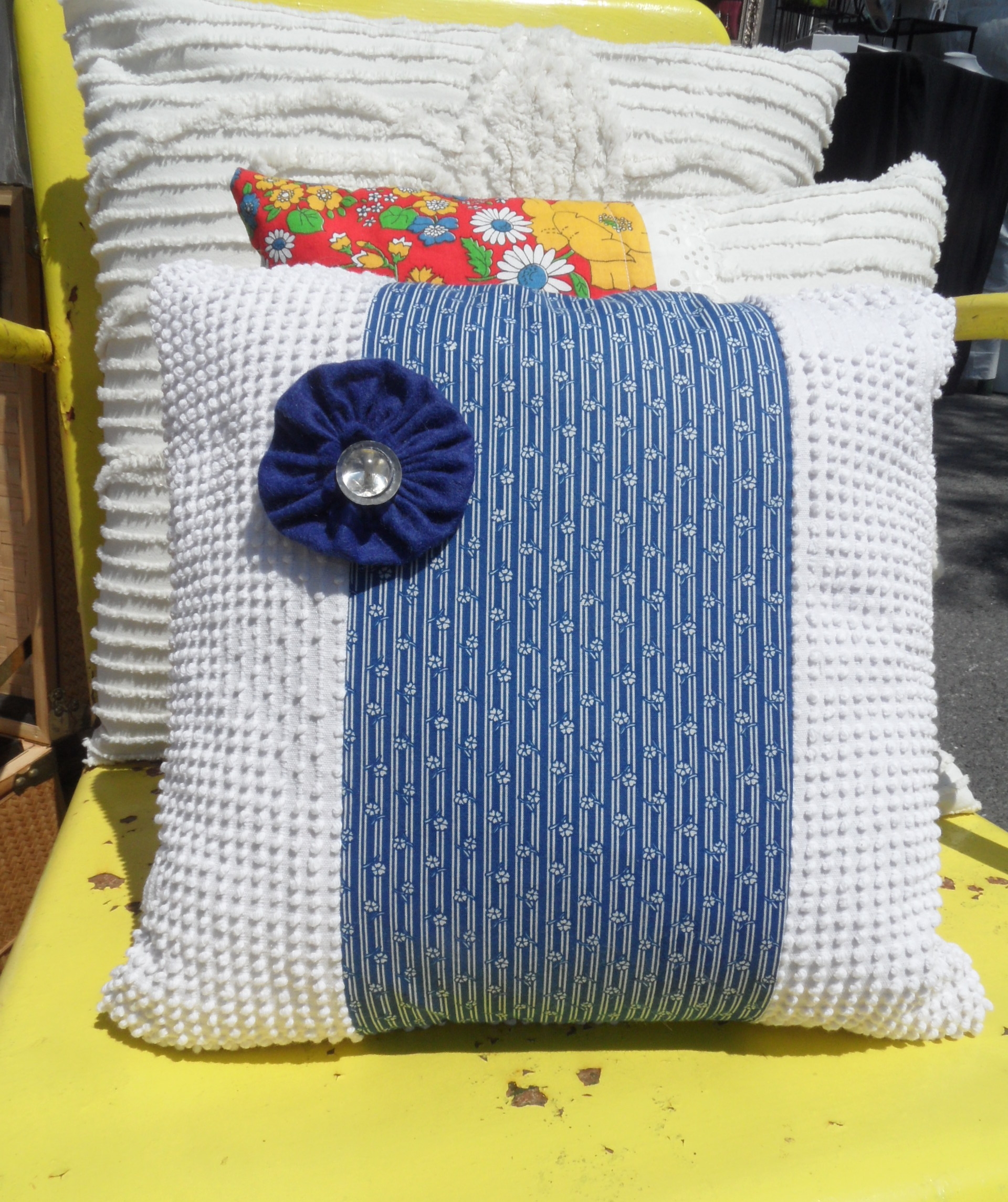 Chenille exudes warmth and memories! Old bedspreads are transformed into cozy goodness. Some pillows also feature vintage fabric and embellishments.